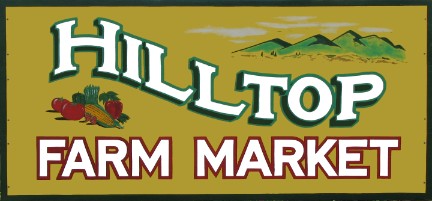 Come check out our family business that carries local products, which range from flowers to fresh fruits and vegetables!
Hilltop Farm Market is a family owned market specializing in fresh locally grown
products. We take great pride in the quality of our products and only buy from other
local sellers. We strive to meet satisfaction in our customers needs by offering a wide
variety of products. Hilltop Farm Market originally was started on our family farm located
in East Berlin, Adams County. We recently have expanded our market and farming land
to York Springs, Adams County along Route 15.
The Greenhouse is open for the 2022 season!
The Market will be opening May 27, 2022!
Keep an eye out for upcoming events!
Every Saturday we have a stand set up at the Gettysburg Transit Center from 8 am to 1 pm.

Short on cash? Do NOT let that stop you, we accept Discover, Visa, MasterCard, and American Express.
Make sure to regularly check our website and social media accounts
for updates on events and products!